There are currently two version of the Sparta software that are in production as customers are being transitioned from our current software (home.spartascience.com) to our newest platform (cloud.spartascience.com).
To login go to either link above based on which software version your organization is currently utilizing. If you are unsure, simply search your Macbook (click on magnifying glass in the top right of your screen) for the Sparta Scan app. If this app is downloaded you are most likely utilizing the "Cloud" link above; if not your login is likely through the "Home" link above.
If you do not remember your password, below the log in button you can click the reset password or forgot password link and you will receive an email with instructions on how to reset.
Login Screen for Sparta Cloud (cloud.spartascience.com)
Note the Forgot Password link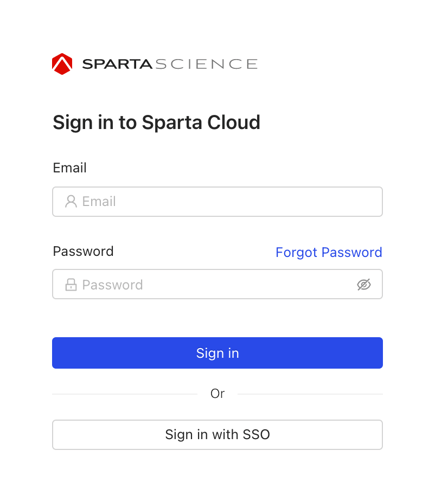 Login Screen for Sparta Home (home.spartascience.com)
Note the Reset Password link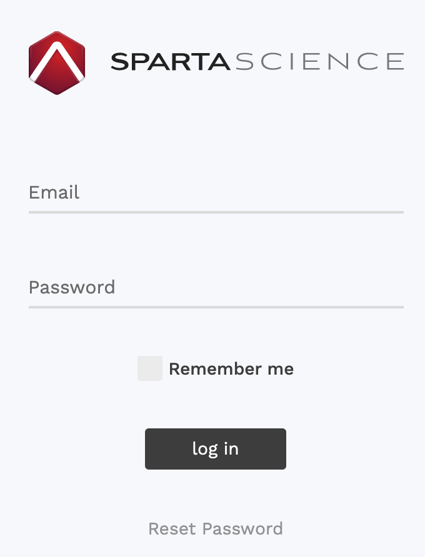 Please note: if you do not have a Sparta Science account set up, or do not use the correct email address associated with your Sparta Science account, filling out the reset password form will not send you an email.