Learn how Admin users can export raw, normalized, and time-series data directly from the software.
Data can be exported at the Organization, Team, Group, and individual User levels from the Cloud interface.
Click here for a video showing how to export and plot the force plate time-series data.
The CSV export can also be customized to include only the columns you care about. Click here to learn how.
Start with one of the options below:
To export Org or Multiple Teams data, go to the Org Home by clicking on the org name next to the globe icon:

To export Team or Group level data, go to the appropriate Team by clicking on the Team name.
To export Individual data, go to the user's profile.
---
Next:
Click the Export button in the top right corner of the screen

Under Data Format, choose between downloading the Time Series Data and Calculated Metrics. Click here to learn more about the data types.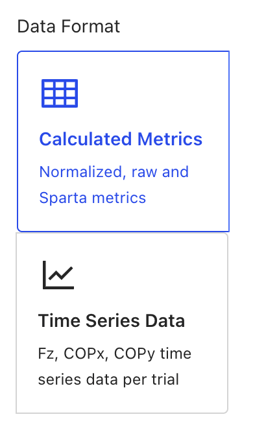 Under Time Range, choose All Time or Custom and enter the preferred dates.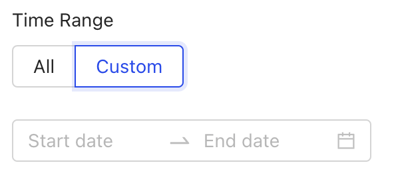 Under Scope, choose Entire Org, Team(s), or Group(s) for which to export the data. (If exporting data from an individual user profile Scope will not appear)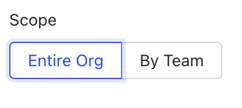 OR

Press Export Data or Start Export button
Note: Time Series exports can take a few minutes to generate. We'll display a popup dialog with download link and notify you by email when the data is ready.
---
Export and Plot Time-Series Data
Customize Columns for Data Download